Being an airman is rewarding and honorable. You have the privilege to serve your country, protect its citizens, form bonds that last a lifetime, and learn new skills every day. But in the midst of it all, it can be easy to feel helpless and lonely.
When you are deployed overseas with little notice, your schedule is constantly shifting, or if you have trouble with your officers, life can spin out of control. Maybe sometimes it seems like the only thing you can be sure of is the fact that your life is always changing.
And yet, there is one thing that never changes. It is a truth that, if you find it compelling, will give you infinite worth, based on no skill or asset of your own, assurance for the future, and the promise that you are never alone.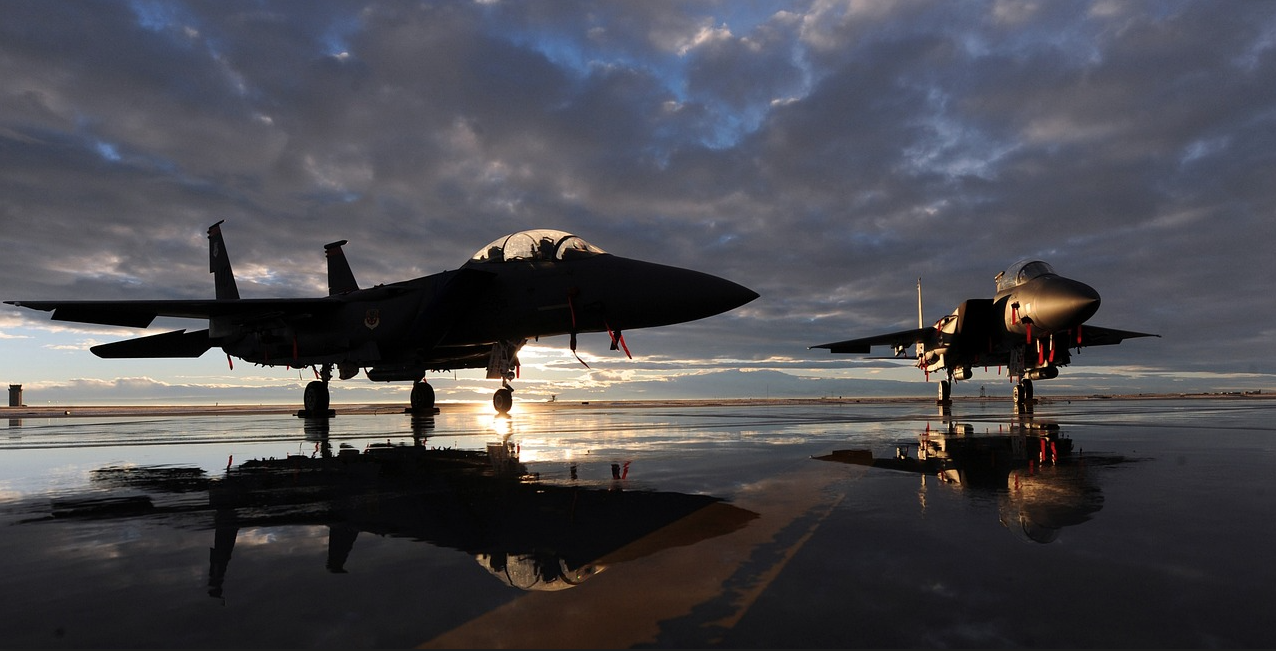 Jesus paid the price
The truth is that there is someone out there who knows all of your pain, and sees you in your darkness.
"for all have sinned and fall short of the glory of God, and are justified by his grace as a gift, through the redemption that is in Christ Jesus" (Romans 3:23-24)
But God, the creator of the world, offers hope. Our mistakes condemn us, but we don't have to stay under that condemnation. He offers forgiveness for whatever you've done.
This forgiveness came at a price. Jesus, the Son of God, came to earth humbly as a man to bear the penalty of our sin by dying on a cross. God's response to your pain was to lay down his life for you.
"—but God shows his love for us in that while we were still sinners, Christ died for us." (Romans 5:8)
Jesus made this amazing sacrifice for you. But he did not stay in the grave. He rose from the grave and made a way for you to be part of God's family.
Hope is available
This forgiveness provides a way through the pain you're in right now. God wants to restore your life. It may not be easy, and it may not be quick, but it is possible. But how?
In 1 John 1:9, it says, "If we confess our sins, he is faithful and just to forgive us our sins and to cleanse us from all unrighteousness." And this is true! God promises that He will forgive our sins if we confess them to Him.
If you believe in Jesus as your savior, confess and repent (or turn away from your sin), you will receive forgiveness from God.
Now, your life won't necessarily become easy, and your problems won't automatically be solved. But having a relationship with the creator of the world, who loves you - that's amazing. And it should give you security that you are loved by God and forgiven.
Make your decision
Do you want to receive the hope of Christ and follow Him? To do this requires a decision on your part, but it's not just a one-time decision. We would love to guide you in a prayer to start your journey with God.
"Lord Jesus, I see now that I've lived my life my own way, on my own terms for so long and now I'm broken. You've seen it all and yet gave your life on the cross to save me. I believe you rose from the dead and that believing in your name is the only way I can be saved. I trust you to make my life count. AMEN."
Did you pray this prayer?
Still have questions?